What to Wear to Nia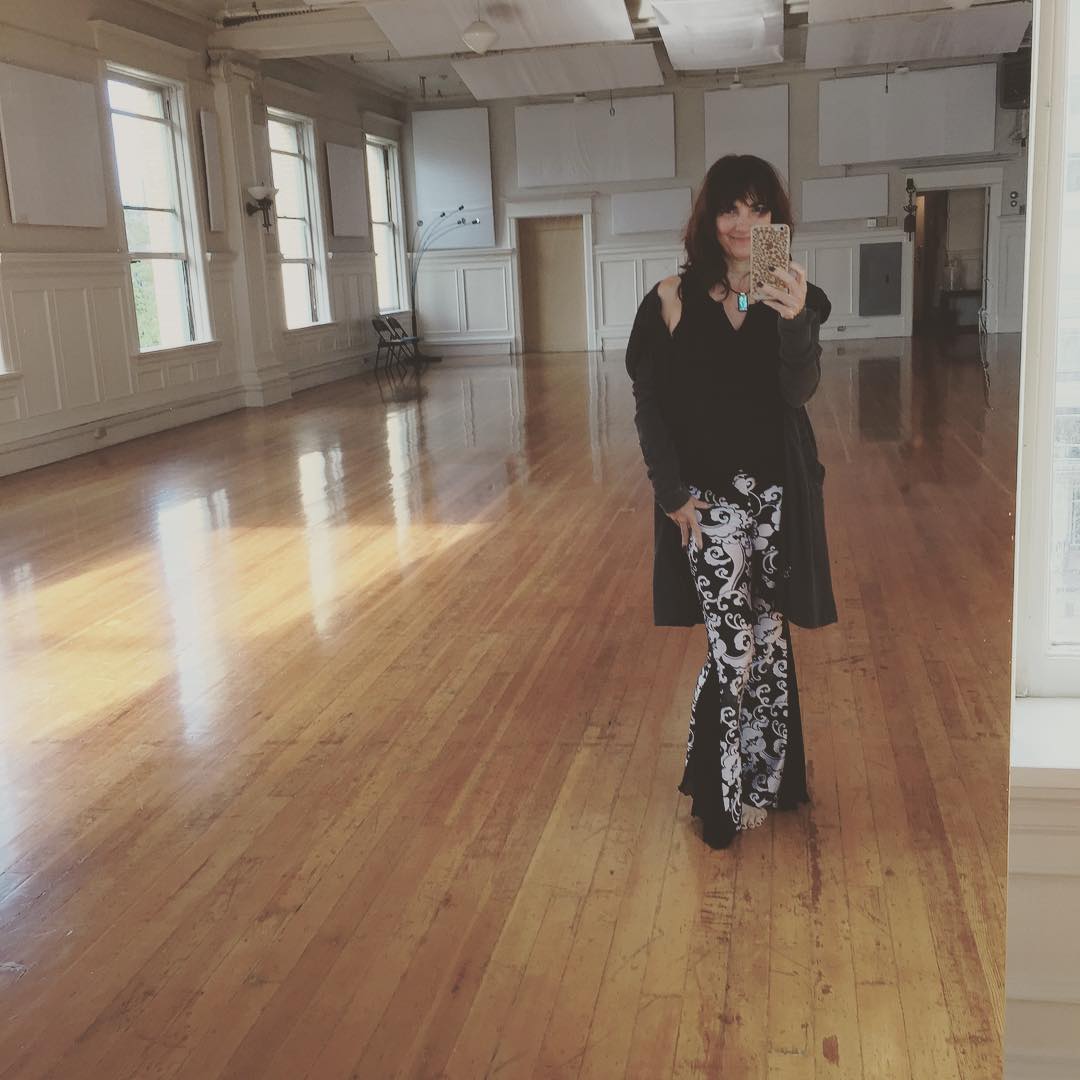 The Evolution of a Nia Fashionista
I grew up with a 'fashionista' mom. She infused a sense of style into any activity, whether that was on the golf course, lunch with her sisters, an afternoon of shopping, an evening out, running errands or sporting our school colors at many a ball game. She artfully combined comfortable silhouettes with colors she loved and a little flair that always stood out and still does to this day. I have never seen her wear anything she deemed too young, too tight or simply outdated. Like many moms out there, and perhaps yourself included, she has seen fashion cycle and recycle throughout the decades. What remained constant was her personal criteria: does it fit well, feel good, look good and is it me?
There is no doubt that I inherited her sensibility and style in life whether in the studio or on the dance floor. Over the years, my 'fitness fashion' has definitely evolved from the early influence of athletics where cotton t-shirts, tank tops, gym shorts and sweats were the norm. Then came the revolutionary 'performance fabrics' that were ideal for the gym membership plus designed for sweat (think Nike, Addidas, Under Armor).
My criteria in those days: did it fit, was it functional, available in black and on sale?
Over time, my workout shifted from the gym, outdoor cycling, long walks and playing golf to studio yoga, mat Pilates and Nia®. Born at last were brand stores with tech fabrics that marketed to women like Lululemon, Lucy and Athleta. I became inspired by what other movement teachers, movers, dancers, and yogis were wearing as well as by Nia's own brand of called NiaWear. I have to say, the more Nia I did, the more Nia did me. Not only did my body shape change, the way I felt began to change. I became more joyful and expressive in my life. I added color, fabrics that breathe, playful tights, skirts, flowing tops and flares with flair. I discovered designers who loved to move, women and international brands who combined a passion for fashion with a passion for dance. As I evolved, so did an entire industry now geared toward a yoga, fitness and movement culture.
My criteria now: does it fit well, feel good, look cute and express me?
With all these choices, what to wear to Nia? Beyond, "wear comfortable, easy to move in clothing," the answer is as diverse as you are. Look in your closet, feel free to mix and match what you own "movement-wise" by adding layers, wearing a skirt over tights, and playing with colors. Consider that you will be moving, sweating, breathing. The classic cotton t-shirt may not be your best choice. Begin to notice what your body likes: fabrics that flow or sporty style that wick away moisture. Yoga tights, capris, shorts, long, short, wide leg or flare? What do you feel good in, what are you attracted to? Tank style, t-shirts, long tops, short bra tops or dresses as tops? What strikes your mood? Do you dress for pure function or feel? The choice is yours.
Here are some of my favorite online site to feed your inspiration and inner fashionista:

Athleta