5 STAGES in London + Linz!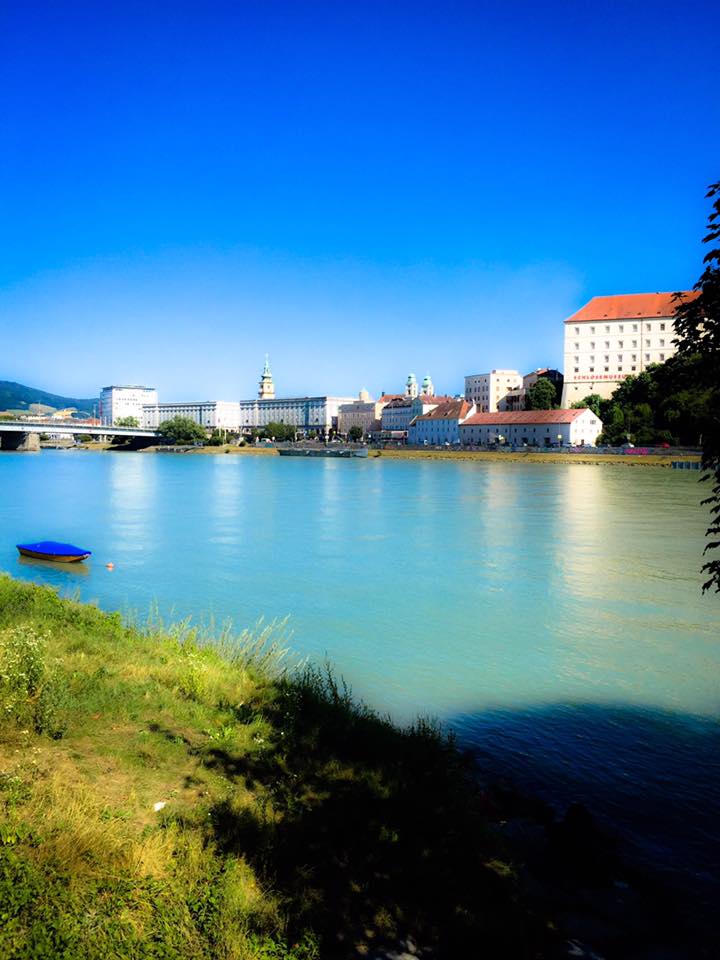 In July, 2015 I journeyed to Europe where I shared my passions for self-healing and body transformation via the Nia 5 Stages training program. I had a wonderful time in London connecting with Nia teachers and movers that I have come to know from previous visits, from dancing and training White Belts with my colleague Dorit Noble. I love that many countries, languages and accents were represented (UK, Switzerland, France, Belgium, Sweden, and South Africa). It was inspiring to witness the transformation in movement, an increased flow and vitality in just a few short days. Here is what Cim Bartlett, Nia Brown Belt, had to say after the training:
What an extraordinary and "Wow" experience I had this weekend doing the Nia 5 Stages training with Laurie! Since I did my White Belt some years ago, I wanted to learn more about anatomy and body awareness. My brain is not wired to learn anatomy from an academic approach with all the Latin words to remember, so I gave up on it, and was left with not feeling as competent and knowledgeable as I would like to be. The 5 Stages study of anatomy with easy language, 'hands on' the skeleton approach and body exploration was for me!
First of all the training itself was delicious, just by having the opportunity to practice the 5 Stages many, many times, getting the juicy benefits of FAMSS and generally feeling that my spark has come alive again. Secondly, Laurie's teaching, coaching, and guidance helped me to learn how to deliver the 5 Stages myself, having her as an inspiration on how to do it. And, here is the thing, I have realized that this training is actually now part of my day-to-day life! I have a much deeper understanding of body awareness, body kindness and how to help others to get that too.
My next stop was Linz, Austria, a beautiful place to visit as you can see from this photo! I must share, that it was a quick manifestation of bringing me to train. In May, Nia blue belt Elke Wendl saw that I was going to be in London and invited to "hop over" to Linz. We had been in contact with each other since 2012, with a mutual connection with master trainer Ann Christiansen (thank you, Ann), to bring the 5 Stages Training to Austria. We made it happen in a short 5 weeks time and are grateful to the commitment of a very passionate Austrian and German Nia tribe. For me, it was reinforced that the language of the body was primary, and English was secondary. I enjoyed learning a few German words from Elke's beautiful children. I look forward to next time with a little more space for exploration and photography!
I love sharing the power and potential of moving the Nia way – a way that honors the intelligent design of the body, a way that left to its own accord naturally moves toward pleasure, healing and Joy. The Nia 5 Stages honors this design and supports the body's way of self-healing with its daily practice of 5 moves, through its delivery of a poetic, moving, meditative class experience giving people the opportunity to 'undo' the stress of daily living and through its somatic education training. What many people do not realize, until they are in the weekend training, is the power and depth of this body of work. The 5 Stages program offers a self-paced pre-training guide followed by 52 body-based lesson plans created by Debbie Rosas. Each lesson blends the practice with the study of anatomy to deepen one's understanding of the body to move toward healing and right alignment. Over the course of 2.5 days, participants learn to deepen their practice, to share the work (for groups, workshops, and private lessons), and to hone their voice as a healing instrument.