What Is Nia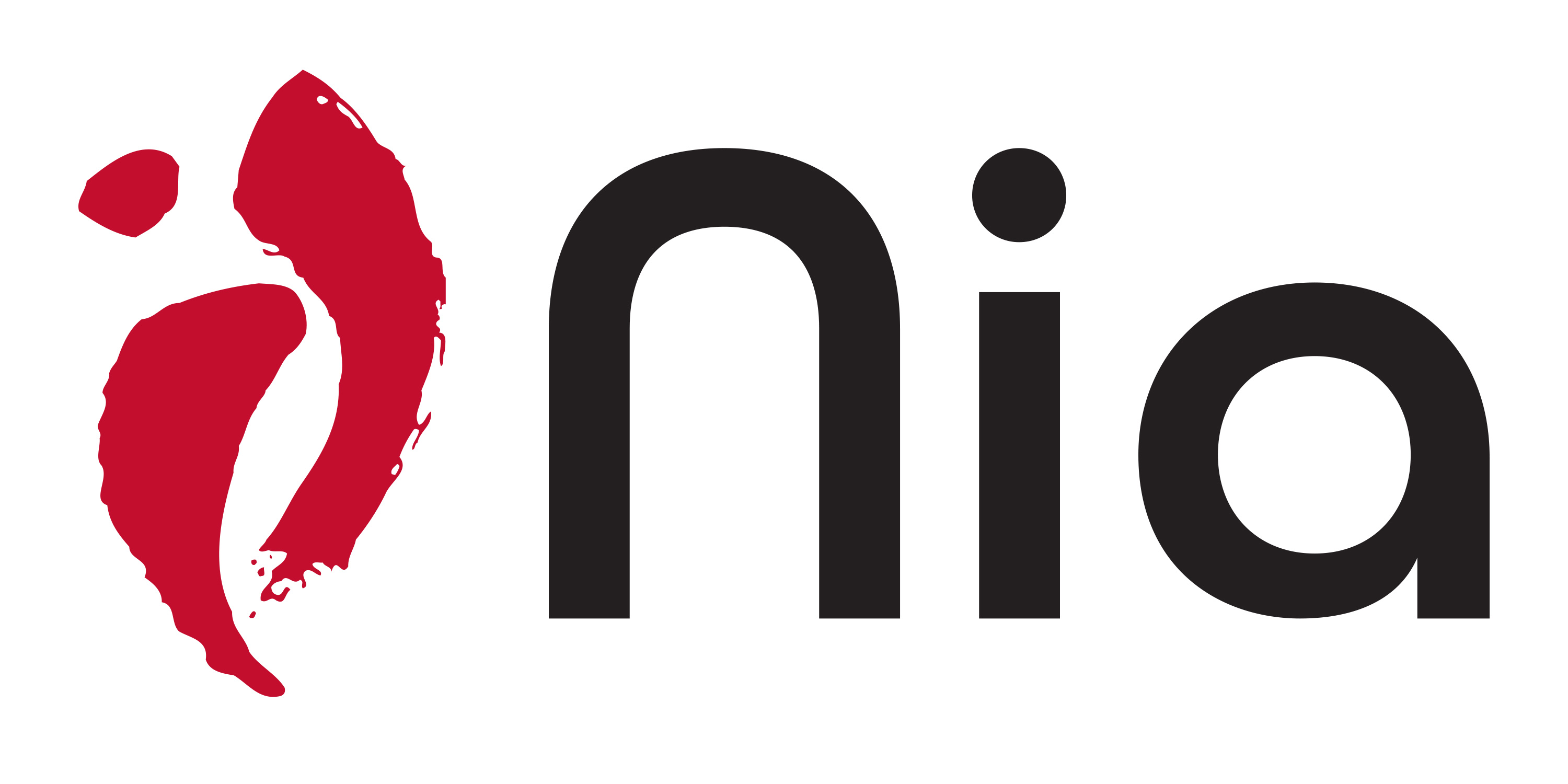 Nia is barefoot workout for body, mind and soul. A cardio-dance fitness class that blends energizing, soul-stirring music with choreography that is easy to follow and designed to address the whole body. Moves are infused with the power and precision of the martial arts; expression and fun of the dance arts; and with mindfulness of healing arts. Nia is the original, non-impact approach to fitness that is easily adapted for each person. More than a workout, Nia's holistic approach to health is designed to address the body, mind, emotions and spirit.
Nia is feel good fitness. Nia tones your body and tunes your mind, leaving you feeling energized, mentally clear, emotionally balanced and completely alive after every workout. Nia teaches people to make choices for pleasure by tuning into sensation, the voice of the body. Feel free to play with moving smaller or a larger range of motion, with power or ease. Based on the pleasure principle, if it feels good, keep doing it. If it doesn't then tweak, shift, modify or change the move to sense pleasure and joy of movement. Nia is the alternative to "no pain, no gain."
Nia is taught all over the world – from it origins in the USA to Canada, Europe, South Africa and Australia. It is taught in movement, yoga, Nia and dance studios; in fitness facilities, gyms, holistic centers, spas, churches and places for wellness. Group classes range from of 5 to 50+ people. Teaching styles range from dynamic, classic Nia to gentle and healing to powerful, athletic or adaptive - to any population. This includes seniors, teens, kids, men, women, Nia for Parkinsons, eating disorders and cancer patients.
Different from standard group exercise where there is simply a warm-up, cardio and cool down, a Nia class has 7 unique 'cycles.' Cycle 1 begins with the teacher setting a 'focus and intent' which directs the mind – as energy follows attention. The focus of class may be an awareness of the feet – with the intent to balance the body from the ground up. The class is then guided to step in (cycle 2), leaving all distractions at the door. Warming up (cycle 3) mindfull, then a get moving cardio section (cycle 4), before cooling down (cycle 5), movement on the floor (cycle 6) and consciously stepping out (cycle 7), leaving students with a sense of wholeness.
Within the class experience, Nia blends form and freedom. The form of 52 basic moves addresses the whole body. These include steps, stances and kicks for conditioning of the legs, to core moves that include shimmies, spinal undulations, and hip bumps. Rounding out upper body moves of blocks, strikes, punches and a variety of hand techniques. The choreography builds from simple to complex, promoting neuroplasticity, focus and balance. Free-form movement balances technique as you learn to take movement into the space, moving to the music, being guided by the teacher or self-guided.
Beyond the workout, Nia is a lifestyle practice. Its trainings transform the way people live with education that inspires personal development as well as teacher training. Its belt-style system is based on the martial arts. It's foundation is the Nia White Belt training, based on deepening the understanding of Nia as a movement practice and on understanding the design of the body known as The Body's Way. Nia is a design system for sustainability of the body. The White Belt is open to all bodies – from the novice to seasoned practitioner. The White Belt focuses on the 'Art of Sensation' to feel more vitality, connection and joy through the study of Nia's 13 foundational principles.