5 STAGES w/Laurie
From 02/06/16 9:00 am until 02/06/16 10:00 am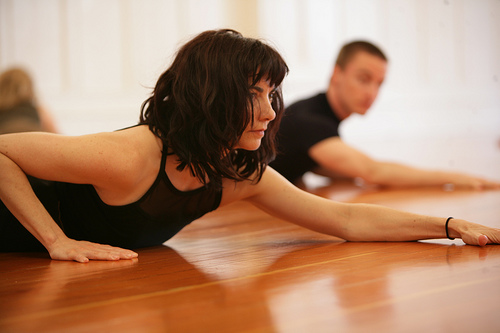 Experience gentle, mindful, self-healing movement as you are guided through five stages of human development – embryonic, creeping, crawling, standing and walking. Re-align, energize and condition your body, mind, emotions and spirit. Move better, feel better from the ground up. Receive the tools to begin and deepen your practice. Each class deepens your knowledge of anatomy by exploring the body's natural design and structure via Nia's look~listen~imagine method.
The 5 STAGES has added a fluid grace to my movement, strengthened my upper body and re-aligned my spine, allowing me to rise up and down with ease. I have replaced chiropractic visits with a mindful, 5-minute daily practice.
Allow yourself to to unplug, your body to unwind and be guided by the power of a poetic, healing, moving meditation in each class.
Studio rates apply. Free week pass for new students.