Workshop: The Art of Cueing
From 05/14/16 12:00 pm until 05/14/16 3:00 pm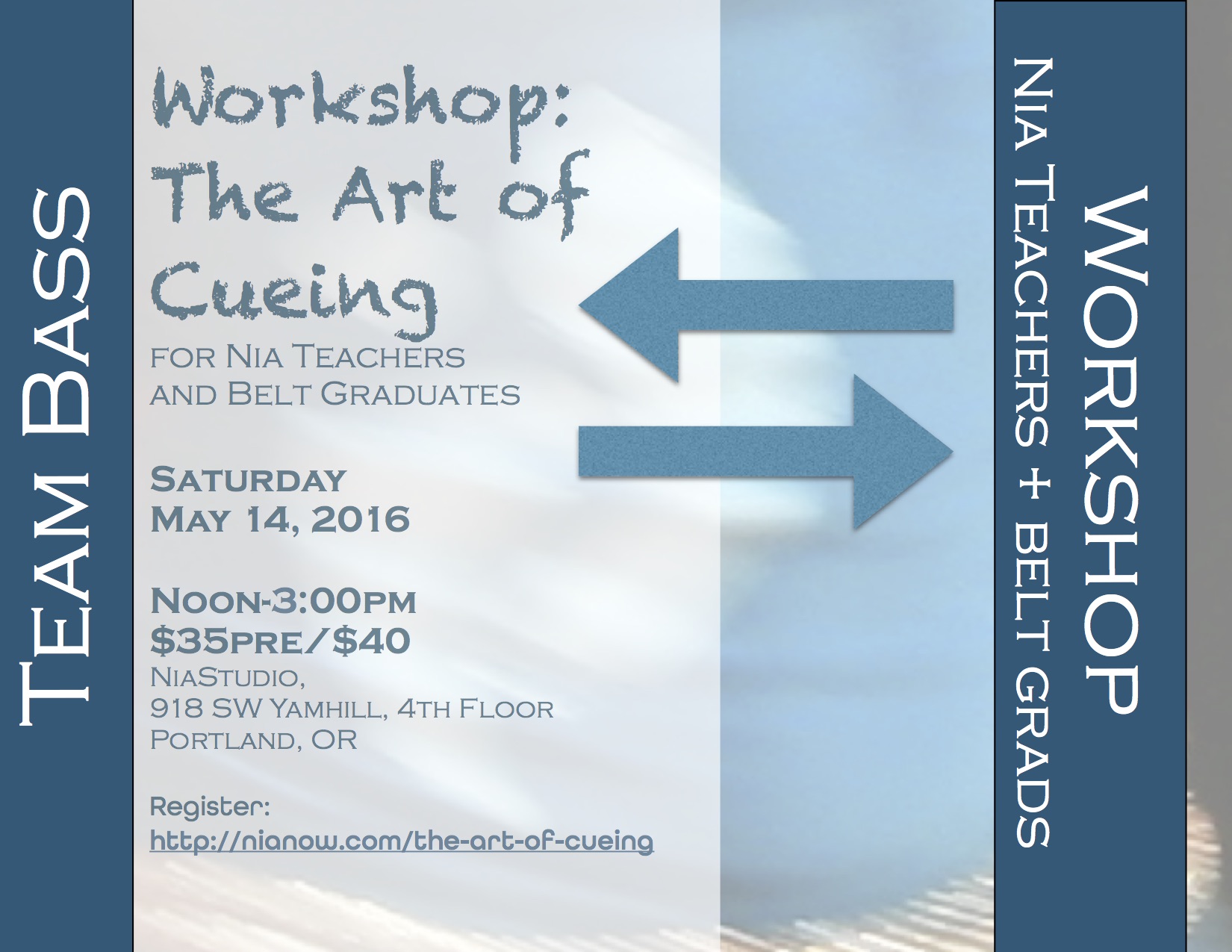 The Art of Cueing
Nia Teachers and Belt Graduates, we invite you to come explore and refine the what, when, why and where of cueing with TeamBass (Laurie Bass + Fred Bass)!
Take your teaching and communication skills to the next level with this workshop dedicated to The Art of Cueing. Learn techniques that will help you embody cueing, instill confidence in you and your students, while increasing your teaching expertise.
Come prepared to listen to the music, dance to the music, have fun and strengthen your cueing skills.
Cost: $35 pre-register, $40 day of