JOY Playshop | Billings
From 01/01/16 10:00 am until 01/01/16 12:00 pm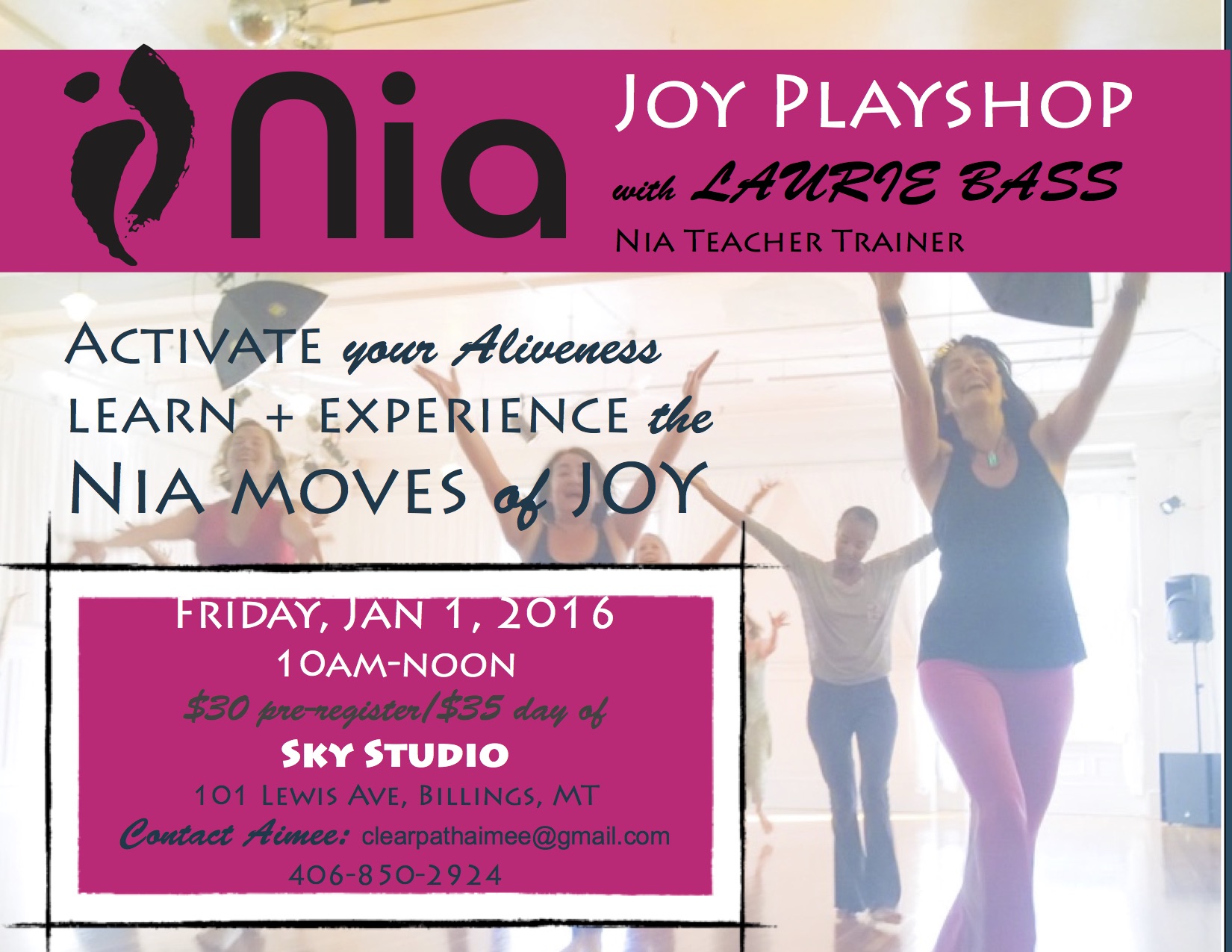 JOY - Learn the Moves - Playshop
Ring in the New Year with JOY!!
Get more out of your Nia experience! Playfully learn and deepen your connection to the moves of JOY – Nia's newest routine. Explore how an energy of ALIVENESS infuses joy into your movement in this entire body of work. Choreographed by one of our favorites, Nia faculty trainer Ann Christiansen, who brought us U and MAGIC.Open to all levels.
When: January 1, 2016
Time: 10:00am - Noon
Where: Sky Studio, 101 Lewis Ave., Billings, MT
With: Laurie Bass, Nia Faculty Trainer