Classic Nia-BONUS
From 12/20/15 4:00 pm until 12/20/15 5:30 pm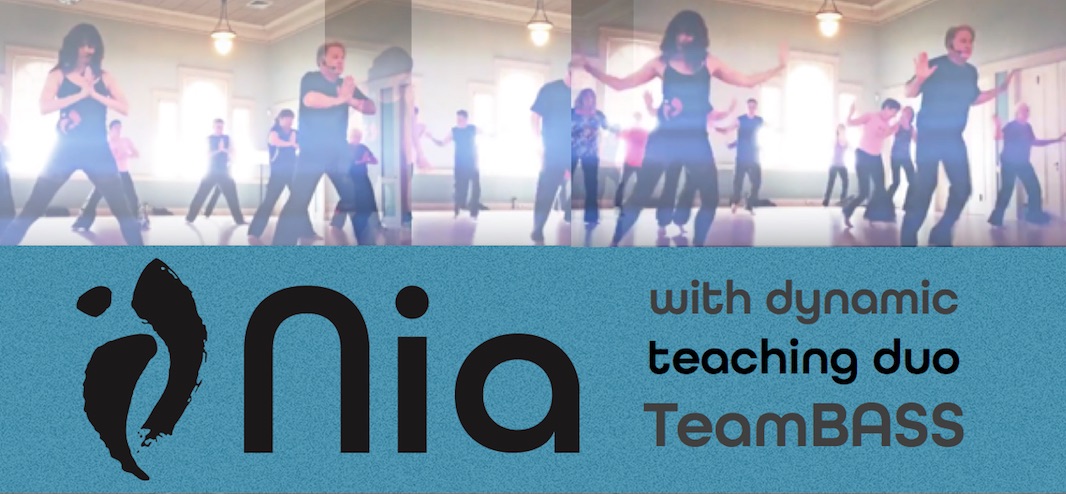 SPECIAL BONUS CLASS!
We will begin this special Sunday edition of Nia with Laurie: 4:00pm 52 Moves warm/up (optional) + 4:30pm Classic Nia
Drop-In: $13 Single, or Class Pass
Every class guides students to mindfully focus on sensation in their body while listening and dancing to music. Each class has its own kind of magic that fosters personal creativity and expression. Nia is practiced barefoot. Through non-impact choreography and listening to the intelligence of the body's design, Nia delivers a holistic fitness experience. Every class is adaptable to individual needs and abilities, with movers empowered to explore a variety of intensity levels and ways to modify movements to safely condition their bodies.
This class is either taught by Laurie, her teaching partner Fred or both as 'TeamBass'. Together they bring the yin/yang of Nia alive
TeamBass rates apply.