Traveling In Directions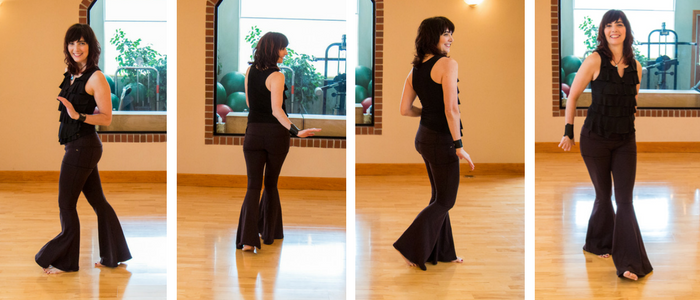 Traveling In Directions is one of Nia's nine stepping techniques that offer self-healing and conditioning benefits to your body from the ground up. This move is all about moving your body in space, changing directions by traveling forward and back, side to side, to the corners, and turning. Play with stepping on a circular path, around the room in square or moving freely thorugh the space. Reap the benefits of agility in your mind and feet! Continue below for tips and video.
Tips: Engage the power of your intent by looking and allowing your body to follow you in space. Use your fingers to point in a direction, then follow. Imagine stepping through a number of doorways or archways. Sound the word, "change-change-change." There are many variations on this move...Watch and move to the video below to bring your practice alive!